Hey Y'all!! I have been cringing over some ole' comments that I've made on my own blog and Gracie's Blog
The reason why I chose Gracie's blog is because she was one of the first blogs I followed. And I commented on almost EVERY. SINGLE. POST.
That could or Couldn't be annoying.
So, I did not contact Gracie about this so…
SURPRISE! FREE SHOUT OUT!
Anyway, Let's start cringing shall we? (UGH NO! NOT SHALL WE AGAIN!)
(Also, I will be featuring some Holiday Pics. I have no idea what to do with them)
Button Page
Me: did mine work
No comma, no question mark, no politeness. Ugh. And This is how my name Looked
mary elizabeth
just like that. Let's see what Gracie said.
I saw it, and can put it up soon 🙂
~Gracie
Wow, so much Patience.
thanks!:)
Ok normal, but now I would've put it like this:
Thanks Gracie!!! 🙂
okay, next comment
when are you going to put mine up?
STOP MARY. SHE'S GONNA PUT THE STINK' EN BUTTON UP!
I'll put it up today 🙂
~Gracie
Notice the Amazing- ness of that emoji. She could of put these emojis;


It's up! 🙂
There's that smile!!!
thank you so much!!
Wow, okay. You're welcome.
You're welcome! 🙂
Okay, this one I remember. I was fealing super down because I had 0 followers. Back when I was Blogspot!
can you delete my button,=( it looks horrible
HORRIBLE GRAMMAR!!!!!!!!!!
you know what……keep it up,i think it is pretty=)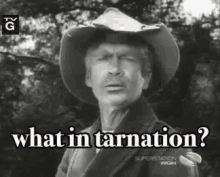 MAKE UP YOUR MIND.
Ok! I think it looks nice! 🙂
There's that smiley face.
OK!thank you!
THERE IS SUCH THING AS A SPACE BUTTON!!!
/ / / / / / / / / / / / / / / / /  / / / / // / / / / /  // / /  / / / /
That conclude's my old comments. Lets move on to the Christmas Pics!
Some more you say?? Oh well,
I CAN'T WAIT TO SHARE MY NEW HAIR CUT!
I love it.
Okay, I think that Concludes this post!!!
Love all my followers!!!
toddles!