On the sixth day of Christmas my true love gave to me
Six geese a laying, five gold rings
Four calling birds, three French hens
Two turtle doves and a partridge in a pear tree

the sixth day of Christmas
Hey there everyone! Welcome to the Sixth day of Blogmas! That means it's only SIX DAYS TIL CHRISTMAS! I'm so excited! ✨😁
Anyway, today I'll be sharing some DIY ornament ideas, and just like with the Christmas Cookies I tried to pick some that you would be able to eye and figure out how to do it, but I'll also be explaining how to do it.
All images found on google
---
❄
Let it Snow – Scrabble Ornament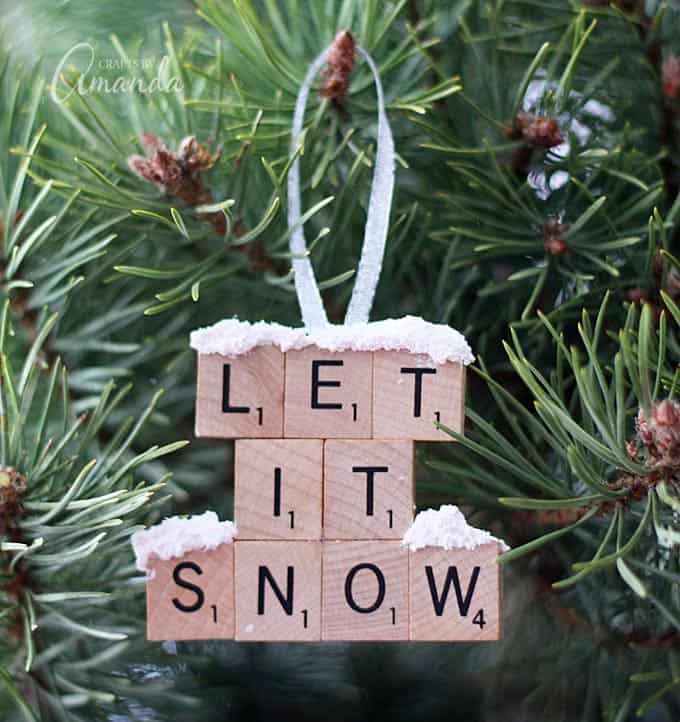 This one is so cute! First, you have to glue 'let' together, for the 'L' you'll only glue it on the right side, but for the 'E' you'll want to glue it on both sides, but not for the 'T', you'll only glue the 'T' on the left side. You'll do the same for the 'snow' part, but the 'N' and the 'O' have to be glued on both sides. and the you can glue 'IT' together, but but glue on the bottom and the top. Then you can glue it all together!
Glitter Pinecone Ornament ✨
This one is so pretty! It definitely brings a tree to life and gives it a raw Christmas look! All you need to make this one is paint, glitter, and string. First you're going to lightly paint the ends of the scales, but make sure it doesn't dry before you add the glitter. Then you can tie a string around the top and you've got yourself a Christmas Ornament!
SLEIGH ORNAMENT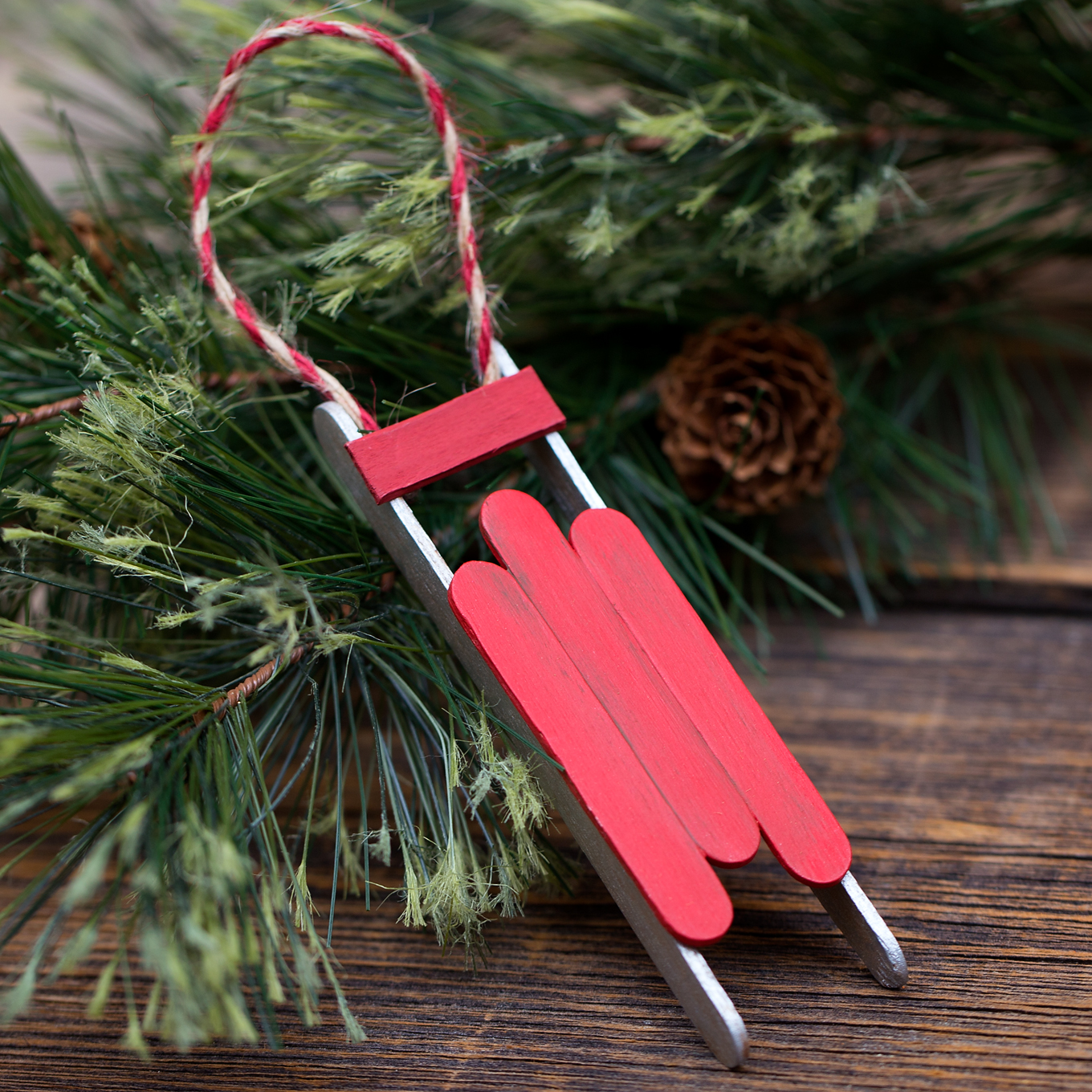 Ooooh I love this one! I actually want to make this one this year! All you need is paint, string, and six popsicle sticks! I would recommend clicking on the link, which is also the picture, to figure out how to make this one, because it might be a little difficult!
---
❄
Thanks so much for reading! Today I'm giving away free Christmas Desktop Backgrounds, so be sure to leave a comment below requesting them and I will email them to you pronto!