Heleaux Y'all!
I know what you're thinking.
Aw man she's back??
Yes, yes I am. And I have perfectly good reasons for not posting.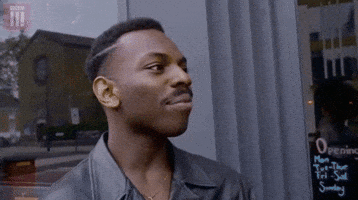 Oh haha right.
I Moved!
Upstairs, that is. Not Kentucky or something…
I'm currently in the process of redecorating my 'room' (Which you will hopefully see pictures of soon!), which could be going very smoothly, butttt
I also have poison ivy.
One of my first blog posts were about poison ivy, but I have learned how to control it a lot better.
But that's not the reason I'm here.
THE GREAT SARA HAS AWARDED ME WITH THE LIBESTER AWARD.
Be sure to check out her blog, and give her a follow!
Lets start answering those questions now!
---
The Rules
thank the blogger who nominated you and provide a link to their blog
answer the 11 questions given to you
nominate 11 other bloggers
ask your nominees 11 questions
notify your nominees once you have uploaded your post
THE QUESTIONS
if you could swap places with a celebrity for one day who would it be?
Honestly? Being a celebrity sounds kind of stressful! Plus, I can't really think of a celebrity I'd like to swap places with.
one positive thing about yourself?
Whenever I get embarrassed, I usually just laugh it off. I guess that's a positive thing, but besides that I'm not sure… xD
candy or chocolate?
Candy! Specifically, Reese's.
favorite art medium?
(Is it bad I had to look that up?)
Probably markers or crayons honestly.
favorite place in nature?
By a lake or in the middle of the woods.
what's your favorite riddle?
There is a pink one-story house for sale on the corner of main street, in Wyoming. It is located in a beautiful neighborhood with an excellent school district. It has 4 bedrooms, and 2 and a half bathrooms. The only bad thing about this house is that everything inside is the brightest pink you could ever imagine. Almost glowing. The chairs are pink. The floors are pink. The stove, oven, microwave, and even the food is pink.
The question that we are all asking, is what color are the stairs?
(Comment below your guess!)
what's the most ironic thing you've seen happen?
One of my siblings being totally upset over a shot, but being fine with a covid test. I hated the covid test, but I was fine with the shot.
cringy memory?
One time I went on vacation with my family, and I was so happy because I was exactly the right height to drive on the longer go-kart track.
And yet, I am exactly the right height. (I was probably 11 when this happened) The thing was though, my sister warned me that I'd still probably be a little to short to reach the pedals and give it full speed. But I was detrended to drive. Plus, I was wearing wedged flip-flops!
I ended up being miserable, and two laps behind. But don't worry guys, the next year I was totally wicked.
I still cringe every time I hear this memory, because I was so upset, but I couldn't let it show.
The moral is, stick with the kidde carts until you seriously cannot fit in them anymore.
which two people would you like to see in a movie together? (can be absolutely anybody)
Serena Williams and George Washington.
LOL Just kidding.
suggest a one word story theme.
Sour.
have you ever pranked someone? if so – what did you do?
Sometimes I jump out behind a door at night, and I freak out my siblings. But my sister got me back one time when we were at a supposed 'haunted' antique store. I went to tell her we were leaving but I couldn't find her, and no one was up stairs where she was. So I turned out of the booth/room I was in, and low and behold, she jumps out at me, scaring the ever-loving dumplings out of me. She says I jumped at least 3 feet high.
---
Nominees!
Faye @ fayescountlesscreatures.home.blog
Diya @ diyasankar.wordpress.com
Amy @ amysmusica.wordpress.com
Srisha @ srishablog.home.blog
LRose5 @ creativegirl.art.blog
Catie @ cateeblog.wordpress.com
Gracie @ buildabearsfurever.wordpress.com
Neria @ writing4funforever.wordpress.com
Audrey Kate @ The Junebug Blog
Hailey Madison @ throughsunshineandrain.home.blog
Athira Praveen @ crozwalk.wordpress.com
And you! If you want to do it, feel free to!
Questions 4 U
1. What is your secret talent?
2. What is your favorite weird food combination?
3. What do you love about where you live?
4. What is something you use everyday?
5. Would you rather have orange or green hair?
6. What's the craziest thing on your bucket list?
7. Do you like Veggie Straws?
8. Cake, Ice Cream, or Chocolate?
9. What is your favorite subject in math?
10. Can you play an instrument?
11. What is your favorite midnight snack?
---
Thanks for scrolling to the end! I hope you had as much fun reading the answers to my questions as I did answering!
Ciao!
~
Subscribe to Middle Mary for Updates of New Posts by Email