Hello Friends! You may be confused about the title of this post, but of course as your friend I shall explain.
My birthday is September 7th.  As you may or may not know, I ❤ party planning. And this year is my 13th. So I know what your thinking. Or do I? I think I think what your thinking is what I am thinking but your thinking the same thing. Wait what? Anyway,
Thoughts: PARADISE!
YeAh that is what I thought too, except I have been faced with a dilemma. And its a big one.
I have 3 options on where to go for my birthday,
A. American Girl store in Houston!  I may even be able to meet a blogging friend!
B. Roller Skating birthday! Sounds like so much fun right!? Its also a classic.
C.Have an epic birthday party with all my friends and family!
WHICH ONE SHOULD I CHOSE!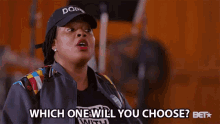 D':
Also, do you think it's to soon to be deciding this? I mean, its on September 7th. Then again I should chose now or it'll be September 7th before I know it!
Also Ballet update:
IT'S SO HARD. I WISH I COULD DO HIP HOP.
Anyway, have fun helping me decide!
Whoops. 😛